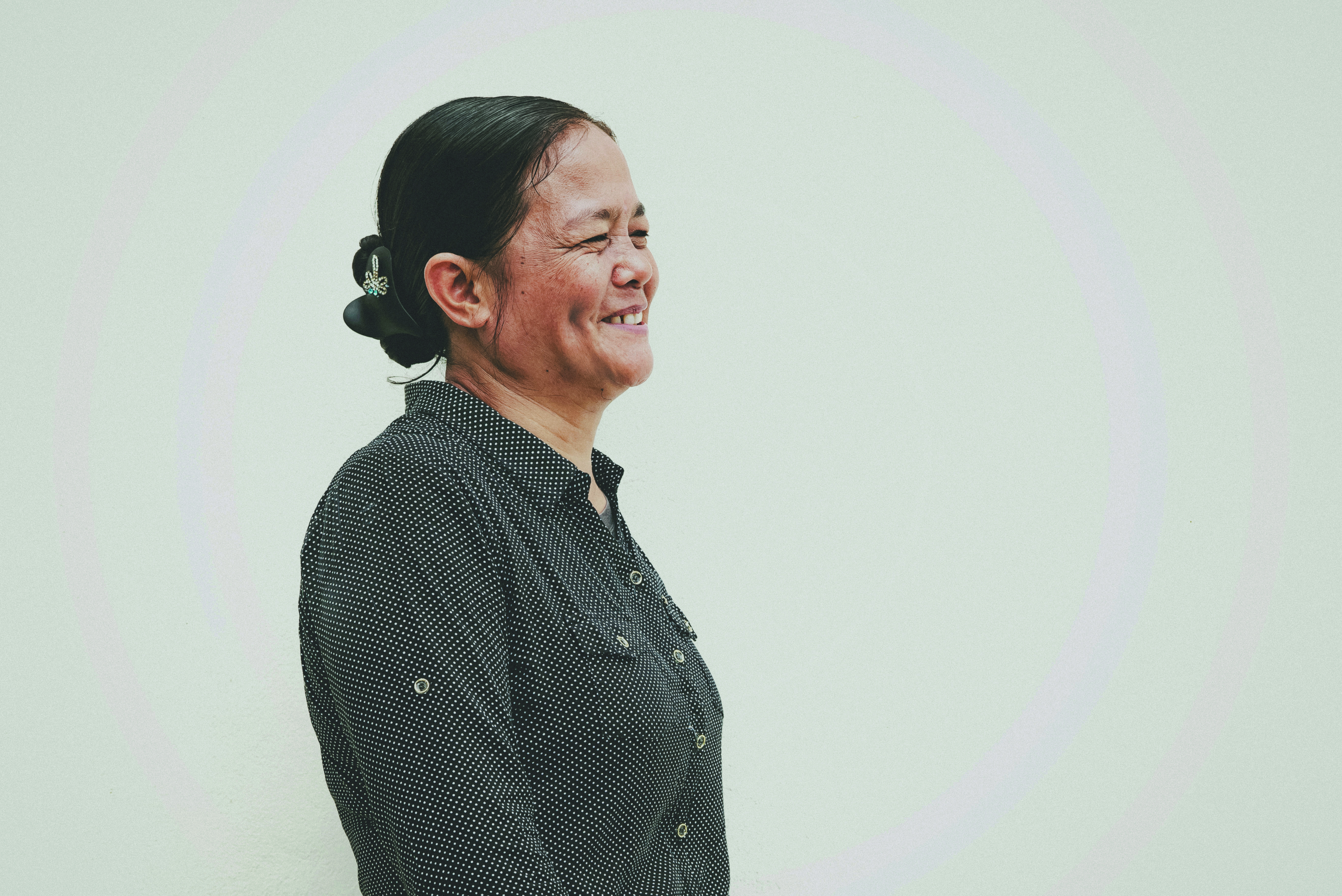 More than two decades ago, Margie Atienza was sitting in an air-conditioned space in Singapore listening to Bishop Steve Willoughby preach in Filipino Joy Fellowship (FJF). Imagining that she would one day do the same, she said to herself, "Someday I will hold that microphone." Margie had a vision that she would speak to a congregation but she did not know where. Today, she holds the microphone as Pastora (female pastor) at Tabernacle of Joy, Tuao, in the Philippines.
Margie came to Singapore in the early nineties as a domestic helper. While working here, she struck up a friendship with fellow domestic helper, Aida.  But one day, something changed. Aida had received the baptism of the Holy Spirit and she was so on fire that it affected Margie. Margie said to her, "I want what you were saying. I have been looking for something."
Margie was born again in 1992. She was very very hungry for God and that was the thing that made her grow. At that time, Margie only had one Sunday off in a month but she had a desire to give her time to God. She asked her employer if she could have every Sunday off for church and her employer agreed.
Margie listened to preaching cassette tapes by Bishop Ompad as well as those from Parkway Apostolic, and attended morning teaching sessions taught by leaders at that time, Sister Bing, Sister Nida and Sister Abim. She read all the correspondence discipleship materials, like Living Logos, In My Father's House and ABC.  These were the same precious resources that she would duplicate and bring with her when she eventually returned to the Philippines to share the gospel with her family. She brought back so much that Pastor Dodjie had to help pay for her overweight baggage.
As Margie continued to grow in the Lord, she became part of our first batch of Group Servants. Back then, we did not have mobile phones. Group Servants would send encouragement or summarise any teachings that their members missed by writing letters. They paid for the stamps, envelopes and writing paper using their own money. Pastor Dodjie and Sister Nancy Cargando met the Group Servants to pray together and have discussions every Sunday morning. These sessions were used to disciple and mentor the Group Servants. It was during these sessions that Sister Nancy got to know and trust Margie more.
Margie was faithful and committed to the Word, and her group was growing. After a year, she was asked to be a Zone Servant, caring for multiple groups in her Zone. The Zone Servants would meet on Sunday evenings to review reports and talk about any issues that came up. These reports were so important to know how the congregation was doing, to know who were faithful, which helped us to identify future leaders.  Margie also served as an usher, altar worker, praise singer and worship leader, helping her gain the experience she would need to serve and care for her future congregation. In 1996, Margie decided to return home to the Philippines to share the gospel truth with her family in Garita, Cabagan, Isabella. Margie began teaching Bible studies and many of her family members were baptised in Jesus' name.  The group started to grow and spread to the neighbouring town, however the nearest church was very far away. Margie and her husband, George, took turns to go to Bible school to become the pastors of their growing congregation. Tabernacle of Joy paid for Margie's school fees.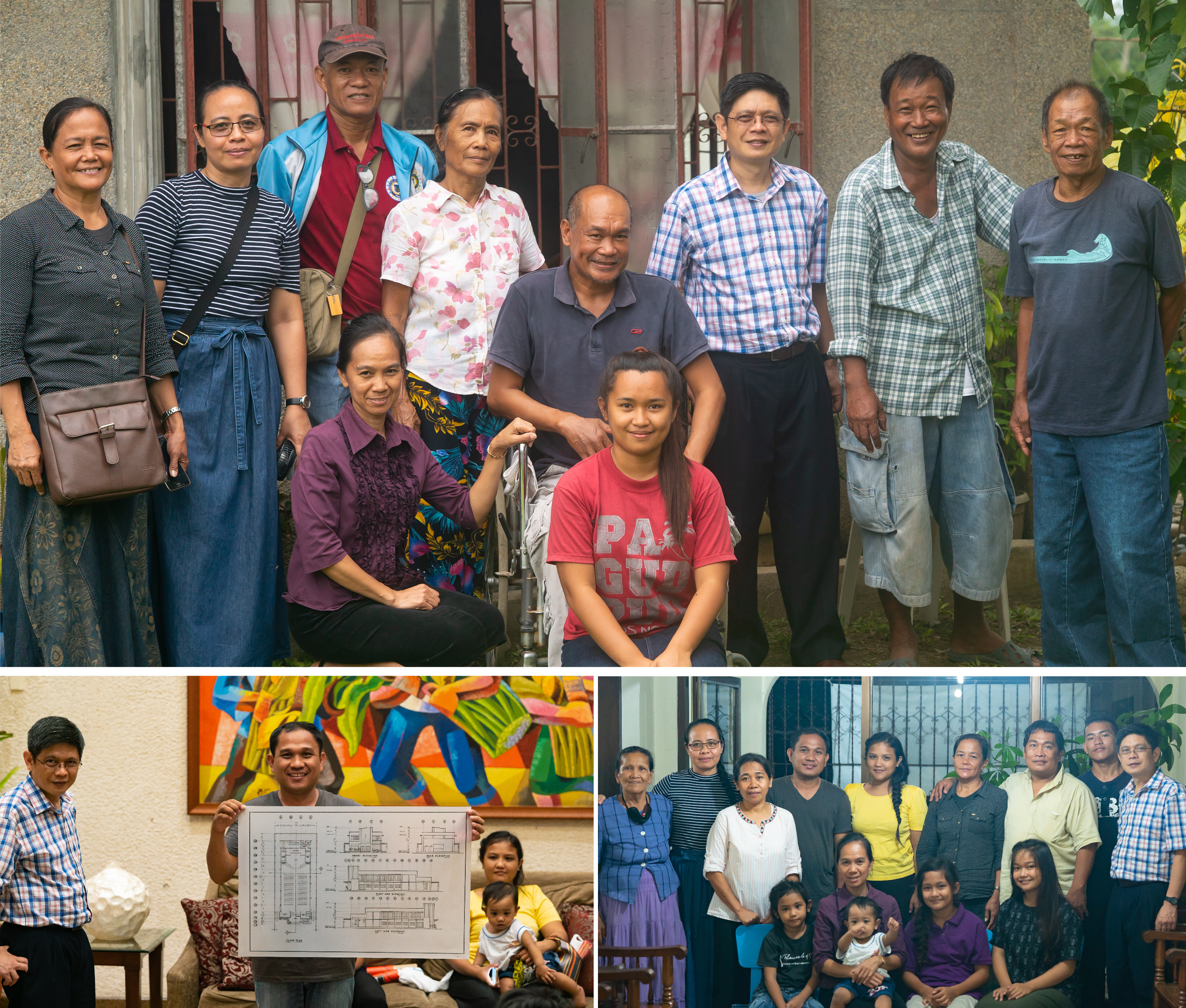 Her early years as Pastora of a congregation was filled with many trials – she had a young family, there were problems in the ministry, and money was tight. George met with an accident while reaching out to a backslider and nearly died. He had to have reconstructive surgery. While caring for George in the hospital, Margie went into labour. With his head covered in bandages, George welcomed his third child into the world.
During these tough times, it was the burden for lost souls and her prayer life that kept her through it all. Sister Nancy Cargando had written a note in Margie's bible while she was in Singapore. It reads, "Whatever life challenges come in your way, be humble and submit to your authorities.
See you in heaven. I will look for you there."
Whenever she is tired, she will read it and remind herself to stay and continue in the work of the Lord. That promise of eternity gives her the strength to keep going.
Today, Margie is faithfully serving the Lord with George as the senior pastors of Tabernacle of Joy, Tuao. This congregation, mostly from the farming community, recently celebrated their 9th church anniversary with approximately 300 people at that combined service. There are three daughter works in Tuao West, Kalinga and Solana. They use Unlocking the Bible to teach and ground new converts as well as to reach out to families who are willing to receive the Word of God in their homes.
If you feel God leading you to "hold that microphone", Margie has some words of wisdom for you. "Sacrifice is needed. Humbleness is needed. You need to be teachable. Your prayer life is your greatest anchor. Keep holding on to the promises of God."