The Jesus Model of Disciple Making
The Cost of Discipleship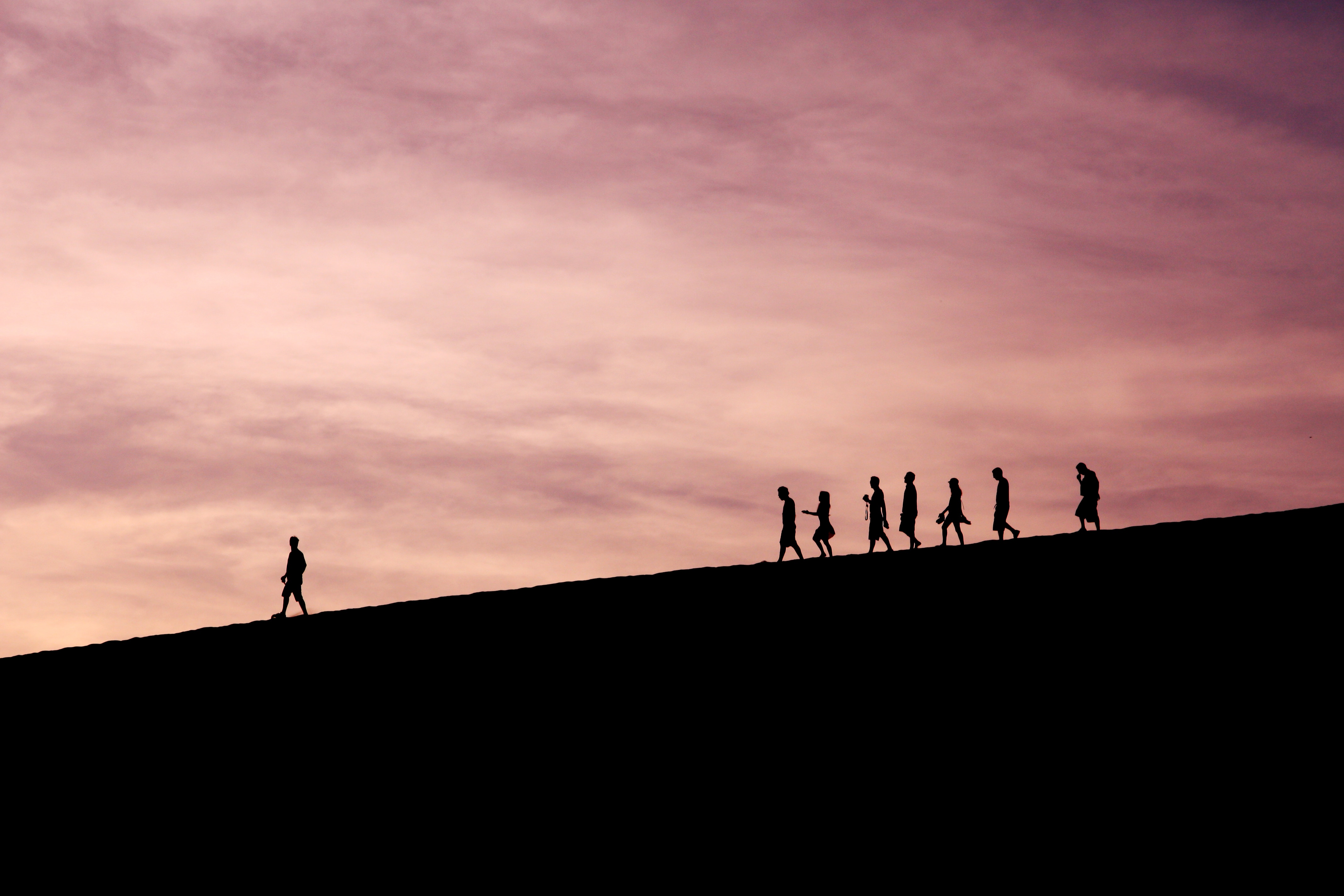 By today's church growth standards, Jesus was a failure, even though He attracted crowds of thousands. After preaching one message about the blood
and body, His audience shrank from five thousand to twelve. Self-centered, uncommitted crowds are always quick to change churches when their only
purpose for attending is to receive.
However, those who have already denied themselves and forsook all, have nowhere to go (see John 6:48-69). By today's standards, Jesus' approach to discipleship would be considered obnoxious and radical. Some might even argue cultish; at the very minimum, unusual.
Please note the dialogue Jesus had with a rich, young man in Mark 10:17-22, "What must I do to inherit eternal life" the young man asked. Jesus first responded with reference to Moses' teachings. The man replied, "These I've kept since I was a boy." Because Jesus loved him, he opened a door for him to become His disciple and said unto him, "One thing thou lackest: go thy way, sell whatsoever thou hast, and give to the poor, and thou shalt have treasure in heaven: and come, take up the cross, and follow me".
Jesus made no attempt to lower the standard for discipleship, regardless of how wealthy he was.
The young man loved the opportunity, but wanted no part of the threshing floor Jesus told him would be necessary.
And he was sad at that saying, and went away grieved: for he had great possessions. (Mark 10:22). There are several things in Jesus' dialogue with this young man to take note of: Jesus didn't change the altar call because this young man was unwilling to do what was necessary to qualify for discipleship. Neither did Jesus try to convince him to change his mind. As much as he loved Him, Jesus allowed him to walk away. While that seems hard, Jesus would not compromise the importance of discipleship.
Remember, Jesus our example was the one who humbled Himself and became obedient unto death, even the death of the cross (see Philippians 2:8). The cost of discipleship was real in Jesus' day. It should be just as real to us today. Jesus never apologized or made excuses to justify what was required. The young ruler's assets were his idol and Jesus knew it. 
If the church ever removes sacrifice and self-denial from discipleship, you have no discipleship. If you have no discipleship, you have no church! Jesus made making disciples His first priority. He did it in such a way that people were required to make a decision. Jesus set high standards of discipline for His disciples, and would not accept anything less than a total commitment to those disciplines. If someone was unwilling to live up to them, Jesus was totally willing to let them walk away and make no attempt to talk them out of it. In the 21st century, this is difficult to understand and viewed as radical. Regardless, this was Jesus' model of discipleship!
True discipleship moves people to decisions of change – always!
Why? No one just exists in the kingdom of God! Jesus understood this and accepted nothing less than total commitment. As much as every pastor wants to keep everyone that starts attending the church, no one does. Knowing you won't keep every convert however does not excuse us from giving everyone our very best effort and opportunity to become a disciple. Disciplemaking should be the focus of every ministry in the church even when you know you won't keep them all.
Written by Bishop F. Joe Ellis
Second of a three-part article
First part here