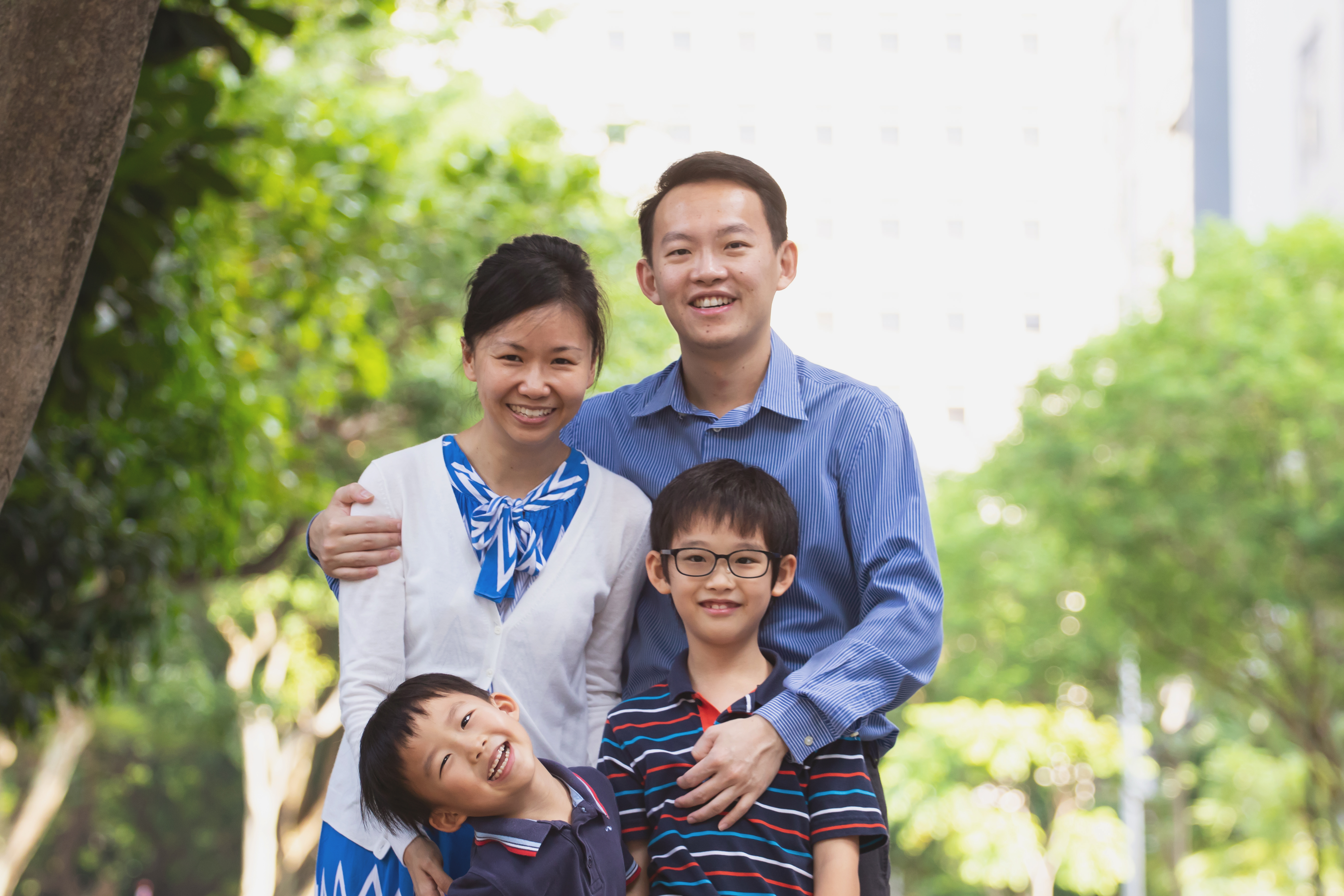 Chris and Lynette are born and bred in Singapore. A family of 4 with two boys, they came to Tabernacle of Joy in 2013. Their journey with God began a year before that, when Lynette received Christ into her life after a miraculous healing of her postnatal depression. It was also during that year that Samantha and Danny Lee started to teach Unlocking The Bible to them. Samantha and Lynette were close friends from their trainee teacher days at the National Institute of Education and their husbands, Danny and Chris, also became fast friends due to similar work natures in finance. It eventually became a natural progression to joining Tabernacle of Joy for Chris and Lynette.
SENT: Could you describe to us how your discipleship journey has been?
Chris: Our journey in Christ was filled with ups and downs. We had largely been pedestrian Christians in the early years. The cares of the world continually weighed us down even after knowing Christ. God was often left in a corner of our lives, and only brought up on Sundays or when needed. Nevertheless, God is merciful and showed us grace. Whenever trials hit our lives, we would witness God's miracles one after another, and saw the power of true prayers from faithful saints being answered. Little by little we started to trust and walk in faith with the Lord.
SENT: What was the turning point in your journey when you decided you wanted to be a true disciple?
Chris: Like the scripture in the book of 1 Samuel 15:22 "…Behold, to obey is better than sacrifice…", the turning point came when faith became steps of obedience. For example, I was given an expat package to go to London for 2 years to create a new team for my department, which was a major career move with a potential promotion and pay package. However, after counsel from Pastor Tim, and elders such as Brother Kelvin and Brother Danny, they all provided a check in their spirit to not proceed in this opportunity. After much struggle, eventually out of obedience to God's counsel over my life, I gave up this move. God poured blessings into my life thereafter. Then came Deep Calleth Deep Conference 2016, when I was impressed by the Lord during the night service, from the book of Luke 6:46,"But why do you call Me 'Lord, Lord,' and not do the things which I say?" I was challenged to take my walk with God another step further.
Lynette: It wasn't so much a turning point, but a gradual build up. Having carried lots of baggage from the past and thus having to deal with several strongholds, God had been peeling off layers after layers over these years of knowing Him. Every period of "cleaning up" was difficult, but God will never go beyond what I could handle. And each time, I knew something had changed for the better. How can I still turn back after all He has done for me? I could and would only just continue walking with Jesus, embracing this ongoing process of change and transformation.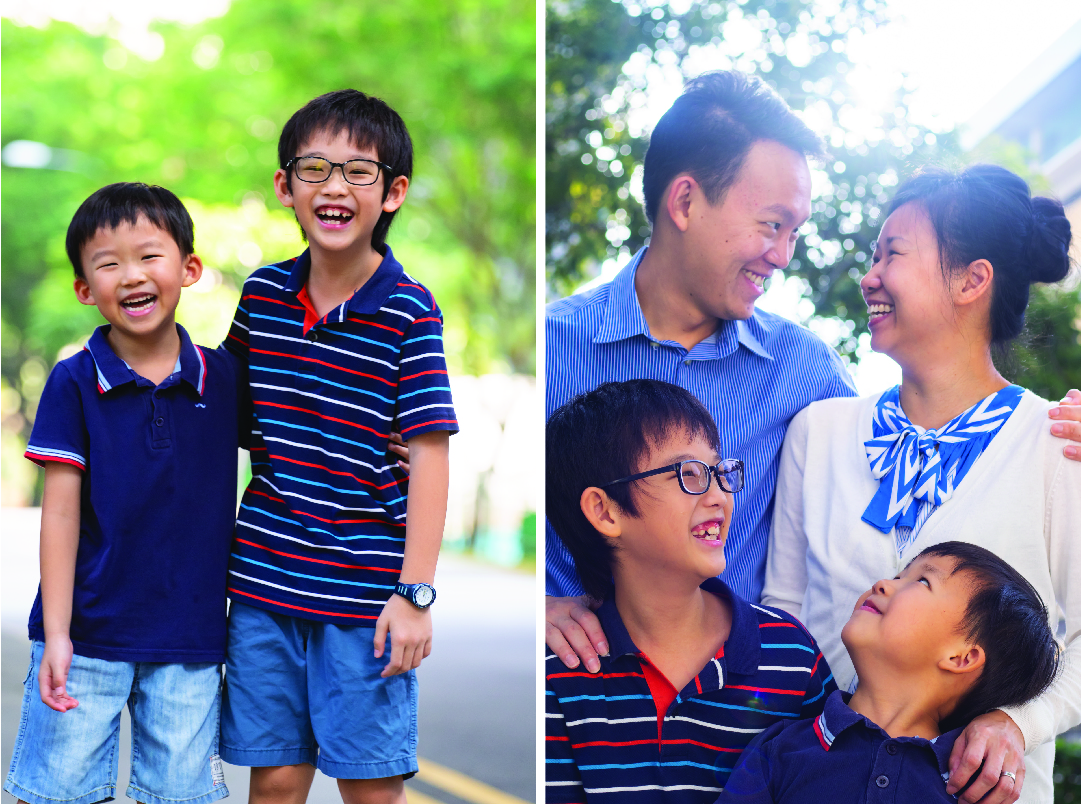 SENT: How has answering the call to being disciples impacted your marriage, family and children?
Chris: When a discipleship journey starts, the adversary does not want that. Trials began to manifest but through the power of prayers, guidance of spiritual leaders over our lives and obedience to the Word of God, the grace and mercy of God were shown to the family every time during each tribulation. Transformation was seen in our lifestyle and mindset, which then brought forth boldness and a desire to share the goodness of the Gospel to others. Our marriage became stronger, having been on shaky grounds before Christ, and our family grew stronger together.
Lynette: It has definitely impacted our personal lives immensely. Lifestyle adjustments were something we had to manage. It was no longer just about us. Perspective changes that came along with answering the call also changed the way we communicated and interacted with each other. It is a continuous reshaping of mindset. There still are days that we struggle, yet amidst the lapses, we grow together as a family. All these were only made possible by the grace and mercy of Jesus.
SENT: What would you say to others who want to embark on this discipleship journey?
Lynette: Embrace the journey God will bring you through, "a broken and contrite spirit He will not despise" (Psalms 51:17). When you make the choice to be vulnerable to God, He will meet you where you are and do wonders deep in your heart beyond your imagination. And slowly, you become a better person, not perfect but perfected in His love. Therein comes wholeness, peace and that quiet sense of confidence in yourself and your path because God has it all in His hands.
Chris: It takes more than just faith to be a disciple, although faith is an essential starting point. As the scripture says, "You have faith and I have works. Show me your faith apart from your works, and I will show you my faith by my works" (James 2:18), actions are needed as well. And actions can only be taken when decisions are made. We do not become disciples by chance. Our walk with God towards discipleship is a summation of the decisions we make in our lives.