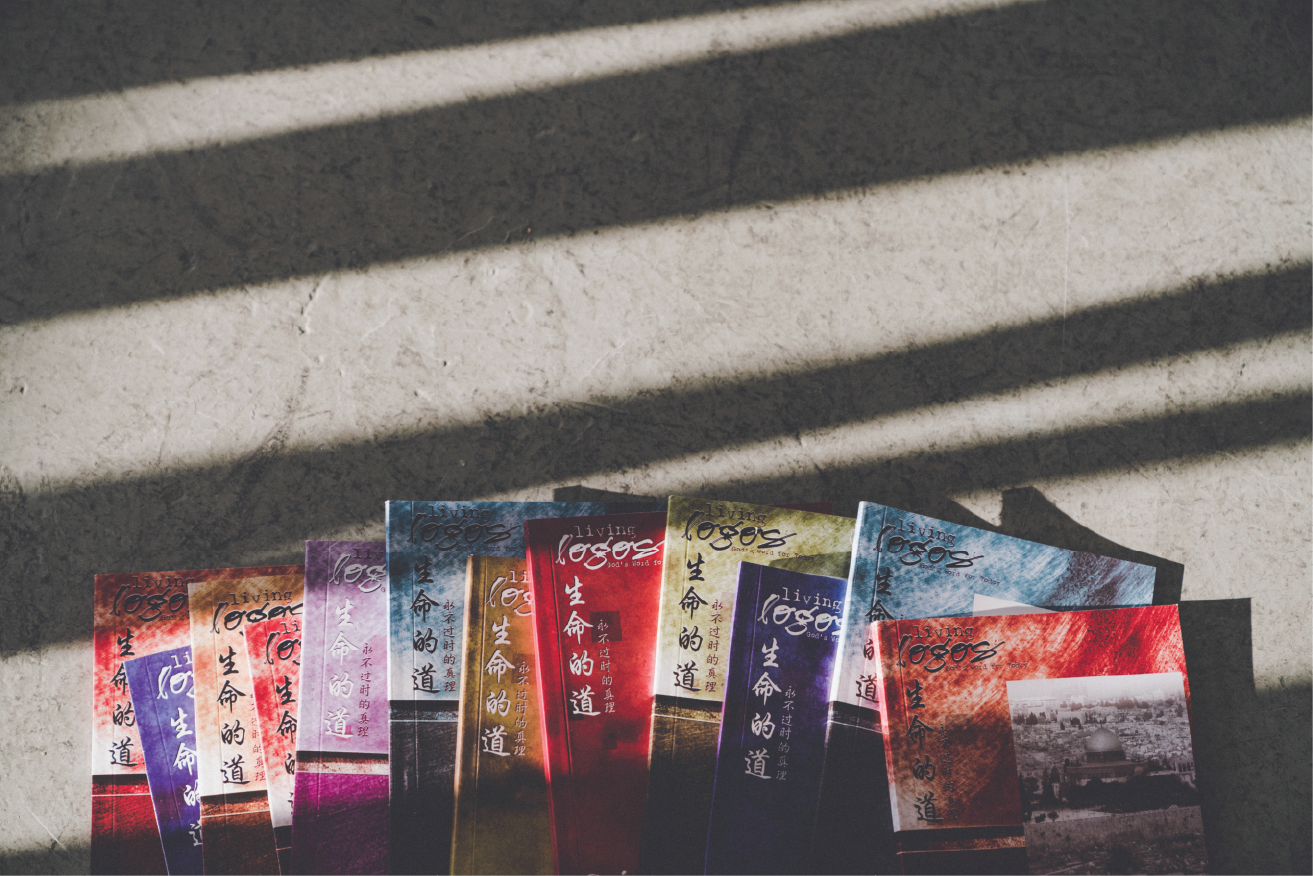 Have you ever felt incompetent when doing the work of God? Have you ever doubted if you could finish the work that you started? Have you ever wondered if your labour in the kingdom of God will ever amount to anything?
For Lin Yuan, these were questions she struggled with. The answers came to her, unexpectedly, through a process of kairos (or divine) time.
Li Lin Yuan came from Hebei, China, to study and practice nursing in Singapore. Lin Yuan's road of learning was winding and difficult. In this process, she came under the care of Cynthia Ow, her teacher and mentor. Cynthia went beyond her call of duty in caring for Lin Yuan, and this sparked the beginning of Lin Yuan's faith journey and growth in the community of Tabernacle of Joy. In 2014, Lin Yuan responded to the salvation plan through a Bible Study Series (Unlocking the Bible), having been born again of water and spirit. A disciple was in the making.
The following year, in 2015, Lin Yuan considered serving in ministry. But the shift-work nature of her schedule made Lin Yuan feel discouraged and unable to find a place to serve. She spoke to her then care group leader about this dilemma. In January of 2016, Lin Yuan was approached to vet Living Logos in Chinese. Living Logos is a set of 10 booklets coverings themes and books of the Bible, presented through passages and guided questions. The offer came at an opportune time. Lin Yuan had set for herself a personal goal of completing Living Logos that same year. Since she would already be reading the materials to complete them, vetting what she would be reading was easy. She accepted the task readily.
Indeed, the task was not tedious. However, the difficulty she faced was a lack of time. The arrangement was to vet one booklet a week. But before long, Lin Yuan realised she needed time, a lot more time.

What was projected to be completed in a few months took a whole year. In the middle of this process, in June of 2016, Lin Yuan began to struggle with these questions:
"At my slow speed, am I too incompetent for the task?"
"Would I be able to finish the work that I have started?"
"Is there worth and value in the work I am doing?"
She repeatedly asked her care-group leader if the work of vetting Living Logos could be considered as a ministry, as her ministry. Sometimes, a question of worth is really a request to understand purpose.
And God always has a special way of revealing purposes.
To Lin Yuan, her doubts and hesitations were settled when her care group leader presented the alternative. With some resemblance to Mordecai's reply to Queen Esther, her care-group leader answered, "It is alright if you cannot complete the vetting. Someone else will do it." The alternative is true. And so is the rhetoric, "If someone has to do it, why not me?" Lin Yuan found a new resolve in her spirit to persevere in the vetting process, at whatever pace she could manage. And the vetting process became surprisingly more enjoyable, eventually completed in January 2017.
But God was only just beginning to reveal His purposes. 2017 was the year Brother Jackson*, a minister serving in Guang Zhou, China, fasted and prayed for direction on how to feed his congregation. The Chinese congregation in Guang Zhou, albeit small in number, were no longer spiritual babies and desired personal growth. In prayer, God reminded Brother Jackson about Living Logos, the set of materials he received from Pastor Timothy Lee almost two years ago. He got in touch with Pastor Timothy about the materials, and received the vetted copies.
By November of 2017, Chinese Living Logos were printed and ready for use. The materials were extremely well-received. It became a platform for God to open the eyes of the believers, to extend their personal devotion time, and to learn by themselves instead of waiting to be fed. It was also a platform for some to receive understanding and personal revelation about doctrine.
Brother Jackson was moved to mark tear-stained pages of completed booklets. About 8 months after Living Logos was introduced, almost 80% of the congregation had completed the series and were asking for more. This transfer of materials was not unidirectional. The materials that were shared in soft-copies, were sent back to Singapore by Brother Jackson. in hardcopies printed at bargain-prices. Blessings were coming full circle.
Responding to the knowledge of how the materials she worked on has blessed others tremendously, Lin Yuan is encouraged, and humbled. "But I have not done a big thing", she explains, "I merely vetted what others have translated. And I did not expect that it could be so timely and impactful for the Guang Zhou church. Just like when we rejoice over an answered prayer, it's not so much about the person who prayed, the credit should go to God who answers our prayer."
Indeed, God gets all the glory. And He glories over us, His earth-partners, yielding to Him whatever is in our hands; however small the effort, however incompetent we feel, however slow the process. Because He is able to use all of that, to reveal His kingdom purposes while growing us. And that, is all to His Glory.